K-Medical is focused on bringing new medical technology to the benefit of the aging population
Meet K-Medical
Baby boomers in the US are aging and elderly population in the rest of the world is also increasing. In this modern era with limited time at our discretion and so much to accomplish in our lives, smart devices, and promising technologies will come to rescue the hardships in the lives of our aging population.
Piyush Sheth has a background and expertise in medical device development and business operations and finance. He has founded K Medical and partnered with Dr. Jonathan Hopkins at the University of California, Los Angeles in the department of aerospace and mechanical engineering.
All of us have been in traffic and have experienced sitting in the car for extended periods without relieving the pressure off your back. Imagine being a patient who is immobile and must lay in his/her bed for days, weeks and sometimes months. These patients develop bed sores also known as pressure ulcers on their back.
Piyush Sheth has a personal story: his now 2-year-old son went through surgery at the age of 5 months and was laying in the bed for extended periods causing bedsores on the back of his head due to laying in the same position when under the anesthesia during and after surgery for ~3 days. Piyush later found that there are millions of immobile handicapped or aging older population who cannot get out of their bed or wheel-chair and develop bedsores on their backs due to no relief of pressure.
His company – K Medical, is focused on bringing effective technologies to prevent bedsores in the immobile and the aging population. K Medical's new product, which is alternating pressure mattress underlay, is a game-changer for the immobile patients.
2.5 million patients are affected every year in the US with bedsores. About sixty thousand (60,000) patients die every year as a direct result of bedsores. Bedsores result in $9.1 – $11.6 billion in treatment costs every year in the US alone. Individual patient care cost is ranging from about $20,900 to $151,700. Pressure ulcers are the most litigated and are the second most cause of civil lawsuits alleging medical malpractice. Average settlement of pressure ulcer lawsuit is $250K with some awards topping $312 million with 87% cases favoring the plaintiffs.
Having a device that is effective and has data capturing capabilities to log the alternation of the pressure on the patients back will go a long way in defending the skilled nursing homes and the eldercare facilities saving them millions of dollars in lawsuit settlements.
Bedsores are caused by increased pressure on the capillaries in the dermis of the skin blocking blood flow. These occur in the bony prominences on the back of the patient when laying on the bed. Hospital protocol for preventing bedsores is to turn the patient every 2 hours. This not only disturbs an often-sleeping patient but also causes more macerations of the skin in the turning process. It is also extremely difficult for nurses to turn overweight patients.
K Medical's patented mattress underlay with foam top uses compliant mechanisms that will alternate pressure points at any desired interval (every 20 minutes or 2 hours or as required) to prevent bedsores. Alternation of the pressure points is accomplished with extreme ease. The advanced technology of compliant mechanism allows using stored strain energy in stable positions to switch from one stable state to another stable state with force applied on the lever by the side of the mattress that is equivalent to what is required to open a desk drawer.
Compliant structures forming the mattress underlay can be built with sheet metal that can be cut into the desired structure by stamping or EDM to keep the cost of the assembled product under $200 per unit built.
There are competitive products like alternating pressure mattresses in the market which use noisy air pumps to inflate sections of the mattress that consume power round the clock and possess numerous complex and sometimes fragile valves that can leak after multiple uses. Alternating air pressure mattresses are currently not backed by sufficient performance to deserve a recommendation. They range in price anywhere of $100 to $1000 per unit.
There are air fluidized silica beds in large hospitals that are highly effective but extremely expensive and heavy to transport. These beds are not reimbursed by the Centers for Medicare & Medicaid Services (CMS) until the patient experiences stage IV bedsores, which is practically the point of no return. Even private buyers who can afford the high price tag of $10,000 per bed cannot deploy them at home as they are extremely heavy (>0.5 ton) to transport.
K Medical's mattress underlay product will cost about $200 to build and will be sold for $700 per unit. It will not have any noisy pumps, leaky air valves and will be cheap for even private payer to afford it.
These mattresses can be transported using standard home delivery services in a box and will require minimal setup like any shipped in a box medical equipment. The device does not use batteries nor consumes power. It has a mechanical timer to alert the user that it is time to change the pressure points. This can be automated using a simple motor with Bluetooth connectivity to a computer or iPhone app allowing the facility to log the events of pressure alternations for defending in lawsuits as proof of adequate care.
Skilled nursing homes, hospitals, private home care companies, and private payers are K Medical target customers.
From a regulatory perspective, this will be a class 2 device just like a bed or bedside accessory which does not require complex regulatory hurdles and decades of clinical trials. It will prevent bedsores and will eliminate this gruesome issue for our aging population which the world has been battling for centuries leaving the loved ones to their own fate.
Total market with 3000 SNF's, 5000 private home care companies, and 2000 hospitals is at $539 million assuming 70 mattress underlays sold per facility. Company sales are valued at $4.9 million in the first year of sales with 40% profits at $1.96 million.
Piyush seeks $490,000 for 10% equity in his company.
My team is comprised of myself Piyush Sheth as the founder with 19 years of industry experience as a med device product developer, operations manager and MBA in finance.
Dr. Jonathan Hopkins as the pioneer of compliant mechanisms who has his Ph.D. from MIT and is a professor at the department of aerospace and mechanical engineering at UCLA.
Dr. Karl Steinberg, who is a Geriatrician at the Scripps Clinic, San Diego and medical director of a skilled nursing facility in Ocean Side, California as a potential clinical advisor.
K-Medical pitch deck
Meet the team building K-Medical
Piyush Sheth is a medical device product developer and R&D leader with 19 years of experience in the medical device industry.
Bachelor's in Polymer Engineering from the University of Pune, India, Master's in Materials Science & Engineering from the University of Florida and an MBA in Finance from the University of California, Irvine.
A goal-oriented leader that can effectively work with teams at all levels and functions to deliver accomplishments that exceed expectations. Strong fundamental engineering skills for technology development and a proven leader in project execution.
Trainer and groomer of technical talent. Insight and vision for technical capabilities, technology assessment, and resource management. Solid experience enables understanding of breakthrough technologies that will overpower the competition. Trained to simplify complex problems and find novel solutions to solve key problems or provide cost-efficient solutions for unmet needs.
Worked at fortune 500 companies as an R&D leader developing key solutions for complex engineering problems. Conceptualize new methods, machines, processes and materials demonstrating ingenuity. Was awarded scientific excellence award for contributions to the innovative projects and for excellence in problem-solving.
Lead engineer at a subsidiary of Abbott Laboratories focused on treating cardiovascular disease in coronary arteries. Products worked on include balloons and catheters for dilatation, delivery systems for drug eluting stents and bioresorbable scaffolds. Performed research and development at a division of Boston Scientific Corporation focused on developing devices for kidney stone removal. Primary tasks included developing materials, electromechanical components, assemblies, processes and equipment for urinary stents and catheters.
Several patents granted for work at various companies. 2 patents granted for Piyush Sheth as the owner. Numerous provisional patents for bedsore prevention product concepts.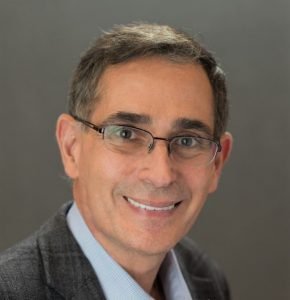 Dr. Karl Steinberg has been a nursing home and hospice medical director in the San Diego area since 1995, including Hospice by the Sea in Solana Beach. He is also chief medical officer for Mariner Health Central, a 20-facility California nursing home management company, medical director at Life Care Center of Vista and Carlsbad by the Sea Care Center nursing homes, and medical director for Scripps Home Health Services. He also makes home visits on behalf of Scripps Health.
Dr. Steinberg received his bachelor's in biochemistry from Harvard and studied medicine at The Ohio State University College of Medicine, then did his family medicine residency at University of California San Diego (UCSD). He has board certifications in family medicine and in hospice and palliative medicine and is certified as a nursing home and hospice medical director in addition to having a certification as a healthcare ethics consultant.
Dr. Steinberg serves as affiliate faculty for California State University's Institute for Palliative Care and adjunct faculty for Case Western Reserve University's graduate school of biomedical engineering, and volunteer faculty for UCSD's School of Medicine.
Dr. Steinberg is currently Vice President of AMDA – The Society for Post-Acute and Long-Term Care Medicine and is the editor of their newsmagazine, Caring for the Ages (www.caringfortheages.com) and an associate editor of their peer-reviewed journal, JAMDA. He is a past chair of the Coalition for Compassionate Care of California.
Dr. Steinberg is on the American Academy of Hospice and Palliative Medicine's Public Policy Committee, serves as vice president of the National POLST Program's Leadership Council, and is on the National Quality Forum's standing committee on Geriatrics and Palliative Medicine. He has contributed to the compilation and revision of multiple evidence-based clinical practice guidelines, including AMDA's guidelines on pressure ulcers.
Dr. Steinberg enjoys presenting at educational conferences to professional audiences and the public, and also serves as a consultant and testifying expert witness in civil lawsuits and regulatory matters, with a specific interest in pressure ulcers. However, Dr. Steinberg is probably best known for taking his dogs on patient care rounds with him on most days.
Dr. Jonathan Hopkins is an Associate Professor of Mechanical Engineering at the University of California, Los Angeles (UCLA). He is the director of the Flexible Research Group and conducts research toward enabling the design and fabrication of advanced flexible structures, mechanisms, and materials.
In May of 2016, Jonathan received the Presidential Early Career Award for Scientists and Engineers (PECASE) at the White House for his work in this area. PECASE is the highest honor bestowed by the United States Government on science and engineering professionals in the early stages of their independent research careers. Jonathan also received ASME's prestigious Freudenstein/General Motors Young Investigator Award, UCLA's Watanabe Excellence in Research Award, and the Northrop Grumman Excellence in Teaching Award.
Prior to his joining the faculty at UCLA in 2013, Jonathan was a postdoctoral researcher at Lawrence Livermore National Laboratory from 2010 to 2013 where he conducted research toward enabling the design and fabrication of compliant microarchitecture materials that exhibit naturally unobtainable combinations of mechanical properties via the deformation of their constituent flexible elements.
He received his Ph.D. (2010), Master's (2007), and Bachelor's (2005) degrees all in Mechanical Engineering at the Massachusetts Institute of Technology where he created a new design approach for synthesizing compliant systems called Freedom, Actuation, and Constraint Topologies (FACT).
Professional engineers and professors now teach his FACT approach in conferences, tutorials, industry, and in graduate-level courses at universities around the world as one of the leading approaches for designing flexible structures, mechanisms, and materials.
During his graduate studies at MIT, Jonathan worked as a visiting scholar at Brigham Young University in the Compliant Mechanisms Research Group (summer 2008) and as an intern at the Nuclear Regulatory Commission (summer 2006).