ZUZOR's Experiential Technology Enables You To Amplify Your Guests' Experience
Meet ZUZOR
Zuzor is the operating system for immersive interactive experiences. Our solution attracts, retains and captivates customers. It enables organizations to engage their audience with a highly visual interactive system that facilitates message delivery, upgrades an ordinary visit into a memorable experience, and drives social media activity creating broader exposure. Our system generates content in real-time based on audience movement. The system runs on commodity hardware (computer and camera), is display-agnostic (supporting projectors, led walls, LCDs, etc.) and has menu-based rapid-authoring to enable full customization. In comparison to legacy solutions, that required a custom design, custom installation and custom programming that takes weeks or months and was at a six to seven-figure price point; our solution offers more versatility, a significantly faster turnaround (hours or days), higher customization with an order-of-magnitude lower price point.
The systems are sold through dealer channels and reseller partners who will target their existing clientele. The channel partners are audiovisual integrators, rental providers, and creatives agencies. They provide local subject matter expertise, installation support capabilities and access to established clients. Such partners are reached by leveraging associations such as AVIXA and our partners, EPSON and NEC.
Providing an enhanced visitor and audience experience for the core markets of hospitality, nightlife, digital signage and experiential marketing for increasing the frequency and duration of visits. The marketing efforts focus on architects, venue designers and experience designers as influencers in those markets that will design this technology into their client's projects. Marketing will reach influencers by leveraging associations like Society of Experiential Graphic Designers, The National Retail Federation, American Institue of Architects, etc.
Check out ZUZOR official demo video
Please spend some time to watch the official ZUZOR demo video to fully appreciate the technology and what it can do. It is an amazing visual experience!
ZUZOR's pitch deck
This is Zuzor's latest pitch deck. We have it here to help investors get to know this startup.
Other startup founders are welcome to learn from Zuzor and improve their presentations too.
Meet the team building ZUZOR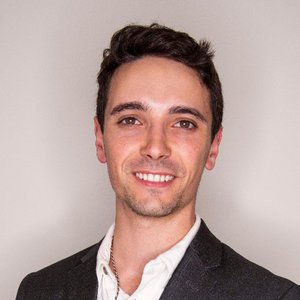 Tammuz Dubnov is the founder and CEO of Zuzor, an experiential technology startup. Combining his technical background and artistic capabilities, he helps venue designers (Retail, Hospitality, and Entertainment) and audiovisual professionals build interactive, immersive environments for their clients' brands and guests. He is constantly challenging the barrier between technology and movement.
Tammuz graduated at the age of 18 from UC Berkeley with Honors in Theoretical Mathematics, Computer Science, and Dance. Being a professional dancer and circus aerialist, he initially entered the experiential world by building the technology for his own performances. He has since then put together a team of business experts to help bring the technology to market. Watch his feature on the Union-Tribune at https://youtu.be/hfTV_J5iI2w
Jeff Greenberg is a veteran of the high tech and consumer electronics industries with significant experience in sales, marketing, international business development, strategic planning, and general management. He has worked for global technology providers like Toshiba and Canon, has been involved in multiple hi-tech startups, and was a founder of 2 successful ventures including Hiperwall, a leading technology innovator in the AV market.
Jeff is a charter member of the U.C. Irvine Entrepreneur in Residence program, serves as a mentor for Cal State Fullerton's Mihaylo College of Business and Economics and is a professor of entrepreneurship at Saddleback College. He holds multiple patents and is a published author whose work has appeared in preeminent publications such as PC Magazine, U.S. News & World Report, PC Computing and Digital Signage Magazine. The foundation of Mr. Greenberg's strengths is a BS in computer science from Rutgers University, an MS in computer science from U.C. Irvine and an MBA from Pepperdine University.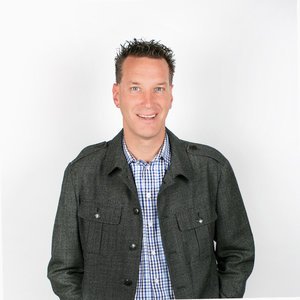 Jordan Fiksenbaum has been working professionally in the live entertainment industry for more than 30 years, generating and selling over $5 Billion (50 million tickets) in ticket revenue through his career. He has been involved in numerous senior management roles specializing in Sales and Marketing, Business and Strategic Planning, General Management, Event Programming, and overall operations.
Within the theatre industry, he has worked on a number of award-winning productions including The Phantom of the Opera, Show Boat, Sunset Boulevard, Joseph and the Amazing Technicolor Dreamcoat, Ragtime, Disney's The Lion King, Wicked, LesMisérables, Monty Python's Spamalot and many more.
Mr. Fiksenbaum most recently served as the Vice President of Marketing & Public Relations for the North American Resident Shows Division of Cirque du Soleil, overseeing the day-to-day Marketing, Sales and PR activities for nine resident shows.  He was responsible for generating over 35 million tickets for approximately $3.8 billion in revenue over the last seven years.  Prior to joining Cirque du Soleil, Mr. Fiksenbaum was the Vice President of Theatrical Presentations for Kimmel Center, Inc. in Philadelphia, where he developed the Center's inaugural theatrical season and had executive oversight and day-to-day management overall theatrical operations for the 50 productions that the Center presented during his tenure.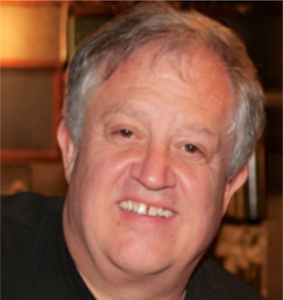 Philip Johnson has over 30 years of financial, operational and entrepreneurial experience. He is an active advisor, angel investor and mentors for the past 10 years. Philip is the Managing Director and Founder of Johnson Business Consulting, a strategic financial advisory firm that assists companies in strategy formulation and execution, global expansion, financial planning, and capital solutions.
Previously Philip was Managing Director of Silicon Valley Bank Corporate Development and Alliances Group, where he was responsible for building the Bank's alliance strategy and business development programs. When Philip first joined Silicon Valley Bank he founded and managed the Bank's Strategic Capital Services Division. Under his guidance, this division provided financing to over 100 venture-backed companies. In addition, he has held various financial management and business development roles in the high technology industry. He began his career at Arthur Young (Ernst & Young) where he performed financial audits for large commercial enterprises and provided consulting to emerging technology companies.
He is passionate about helping companies grow from small to great. Philip earned a BA in economics from Tulane University and MSA in accounting from Georgetown University. He is a Certified Public Accountant (CPA) – Illinois.
He lives in Beijing with his wife and two children.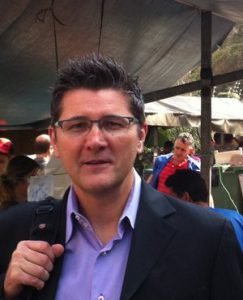 Brian Dyches is an authority & practitioner of global design, architectural production, strategy and digital customer engagement in retail, automotive, shopping center, luxury resort, sport and workplace environments. Brian's firm is the nexus point for CorbisStudio and Kipcreating who offer services globally in architecture and visualization.
He has traveled the globe identifying consumer traits & behaviors central to sales and retention strategies. Brian works with brands/developers to craft their "experience personality" based on core brand attributes, advance digital techniques & tools to enhance sales and to reach all generations of customers via technology engagements- from kiosks to digital signage to interactive exhibits.
As an industry thought leader Brian has addressed more than 35,000 leaders in civic, hospitality and financial industries, as well as leading retailers and manufacturers on five continents. He has shared his expertise with The National Retail Federation, ICSC, EuroShop, BrasilShop, GlobalShop, MAGIC/WWD, SEGD, American Express-Mexico, FENALCO-Colombia, Outdoor Retailer, SMART Jewelry Show, PGA, SEMA, POPAI Asia, and I-SPA.
Brian has served as the International President & Chairman of the Retail Design Institute – a global non-profit professional association representing the retail experience & design community. He currently sits on the VMSD Editorial Advisory Board, SEGD San Diego/OC Board, Shop! Creative Collaborative & Technology Board contributing his expertise in "Digital Engagement & Experience Design".  Brian writes the "Next Store" column in VMSD Magazine on retail technology strategies and future applications.
Learn more about ZUZOR
Please visit ZUZOR website. It is an amazing place with lots of videos and visual materials to help you better understand their amazing technology. Here are a few links you might enjoy:
Here are few videos featuring Tammuz as a male performer
And YES, Tammuz literally stood on his hands after the interview to prove he is the real deal.