SharedChain Patented Integrated System Will Provide Cheaper Same-Day Deliveries
Meet SharedChain
SharedChain.io is a patented, integrated e-commerce and shared supply chain system that uses Internet technology and a local warehouse-based distribution system with consolidated transportation of products, to dramatically cut supply chain expenses and risks. Sourcing from local warehouses enables same-day delivery at lower prices than Amazon or Walmart.
The internet has never been used to connect all parties in a supply chain. SharedChain does, via a patented methodology. SharedChain is not just technology, but a different approach for the retail supply chain that abandons "just in time," long-distance rush shipments in favor of old fashioned, but far safer local warehousing with consolidated product/company deliveries that allows lower distribution costs and local same-day delivery with a much less economic and environmental cost.
The SharedChain system sets up multiple local markets, with independently operating eBay-like e-marketplace and Uber-like local supply chain platforms by using our patented internet technology. The SharedChain platform is a complete supply chain network, integrated via a patented process. Within local markets (about 115 for the U.S., worldwide expansion planned) consumers and retailers can order goods for same-day delivery at prices better than Amazon or Walmart can offer.
SharedChain campaign on CrowdFunder
This is the latest development about SharedChain – they have just started a CrowdFunder campaign! I received an email from the SharedChain CEO Luke H. Lee with this update. Please go and check the campaign, share it and invest!
Dr. Drew Miller, who is the SharedChain VP of Planning and Development, has published articles on this opportunity and equity raise on mediom.com and LinkedIn. Check the links below and read, like the articles and add a comment.
SharedChain pitch deck and Executive Summary
This is SharedChain's latest pitch deck. Please check it out. Investors are more than welcome to download it for reviews.
Meet the team building SharedChain
Ubiquitous Marketplace System, Inc. (dba SharedChain) Founder and CEO is "Luke" Ho-Hyung Lee. Luke is by training a lawyer, an international businessman, and an entrepreneur. He is also an inventor who conceived of the idea for SharedChain and then worked to patent and build the business.
After military service in the Korean army at the combined U.S.-Korean field, army headquarters Luke worked at Dong Suh Securities, Inc., one of the major financial firms in Korea, as a manager for its international businesses, in charge of planning, developing overseas real estate, and then managing three international offices in New York, London, and Tokyo. He then founded and operated two manufacturing companies for slot-wall boards and commercial displays with plants in Korea and China. Luke built these companies from scratch, constructing the production lines, developing the logistics and supply chain networks, hiring and training factory workers and developing a management team, marketing and all aspects of the business. Luke was honored as one of the top ten young entrepreneurs in Korea by a major economic newspaper. Luke later operated several small businesses in the Atlanta area, where the idea for Shared e-commerce and supply chain process system began to take shape. He is currently a contributor to CSCMP's Supply Chain Quarterly and the Huffington Post. Luke received his Bachelor of Law degree in South Korea and an MBA from State University of New York at Buffalo.
Dr. Drew Miller is VP for Corporate Planning and Development and interim CFO. Dr. Miller was the Managing Director of Blockchain Business Consultants and Advanced Analysis Applications, consulting in blockchain technology, M&A negotiations and due diligence, business development, and strategic planning. Drew worked as Corporate Planning and Development Manager at ConAgra Inc., the world's fourth-largest public food company and VP Planning and Development at Securities America, responsible for strategic planning, acquisitions, and business development for the sixth-largest independent broker-dealer in the U.S. Drew served in Investment Banking as a Principle and General Securities Manager, and Financial and Operations Principal, at Global Vantage Securities and H Roark & Associates. A Certified M&A Advisor, Certified Management Accountant, Certified Financial Planner, and Due Diligence Professional, he helped found the Alliance of Mergers and Acquisitions Advisors. Drew is a graduate of the US Air Force Academy with a Masters Degree and Ph.D. from Harvard University.
Michael Lin is CTO. Michael is a Data Scientist and Information Technology expert who has worked on developing the ShareChain system for the past several years. His IT skills include Artificial Intelligence, Python, Pandas, Scikit Learn, D3, Javascript/HTML5/CSS, AWS, and MySQL. As VP of Engineering for NameRealPage, Inc Michael worked on the integration of an Amazon-like Commercial eCommerce B2B platform to handle over 1 million Purchasing Transactions and developed user-friendly and business-focused accounting and process workflow improvements. Michael has a Bachelors Degree in Physics and a Masters Degree in Computer Science from the University of Washington.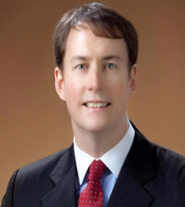 Patrick Monaghan is General Counsel. Patrick has an interdisciplinary background in law, finance, and technology, combined with a global outlook obtained from over 15 years' professional experience in Asia, North America, and Europe as a lawyer, principal investor, and investment banker. He served as chief outside counsel to Pavis Capital, a long/short equities and special situations hedge fund, a senior foreign attorney at Korea's leading law firm, VP of capital investments at a $5 billion family office in Singapore, and an investment banker in both New York and Hong Kong. Patrick earned Series 7 and 63 securities licenses, a BS in Commerce from the University of Virginia, a JD at the University of Pennsylvania Law School, and an MBA at The Wharton School of the University of Pennsylvania.
Tim Curran is VP for Logistics. Proven expertise in designing, implementing and benchmarking supply chain operations for consumer products, consumer electronics, and 3PL's to create efficient operational value chains with capabilities for providing a competitive advantage and improved financial performance. Specialties: Supply Chain Management, Warehouse, and Supply Chain Software Reporting and Integration, Budgeting, Reverse Logistics, Kitting and Packaging, Project Management, Director, Six Sigma, Kaizen, 3rd Party Logistics, Domestic and International Transportation, KPI's, Executive Dashboards. Tim has a Bachelors Degree in Business Administration from California State University-Long Beach.
Venkatesh Sankaran is the Head of Software Development. Ven is a Business Leader in Technology. Speaker, Mentor, and Teacher utilizing the power of Music. He has a Bachelors Degree in Engineering, Electronics from KJ Somaiya College of Engineering, Vidyavihar.
David Gimpelevich is an Adviser. David helps companies architect effective organizations, build extraordinary executive teams, and develop new business channels. He has extensive expertise in Financial Technology, Enterprise Software, E-Commerce, IT Services, Consumer Technology, and Consumer Finance in global enterprises. As Founder and CEO of Project Sweet Home, David built a FinTech consumer mortgage venture focused on streamlining the application process down to a single click and automating the bulk of the approval process. David received his Bachelor of Science degree in Computer Science from Chapman University, and his MBA from the Haas School of Business, University of California, Berkeley.
Daniel Frank is an Advisor. Daniel is a Result-driven professional with 20+ years of experience, a proven track record of delivering complex supply chain solutions in a competitive service-driven marketplace, and a well-known logistics executive in the Nation. Specialist in International Logistics, Complex 3Pl Development and Operations, Project Management and Implementation Executive, & Supply & Demand Chain Technology Solutions. Successful at building and motivating cross-cultural and cross-functional teams in diverse markets. Expertise in Cloud Applications in the International Supply Chain Space. Daniel has a Bachelors Degree in Applied Science, International Marketing from San Jose State University.
Learn more about SharedChain
SharedChain will transform the whole retail business.
For more, visit :
https://www.linkedin.com/company/sharedchain/
https://facebook.com/sharedchain
https://twitter.com/sharedchain