BestBeing created a centralized marketplace for wellbeing service providers
Meet BestBeing
BestBeing is creating a centralized marketplace that connects those seeking to better themselves with the widest range of wellbeing service providers available on the market. The scope of our platform is very broad, ranging from conventional, licensed therapists to spiritual healers, and everything in between. BestBeing will be a one-stop-shop for all thing's wellbeing, where customers, which includes both individuals and businesses, have access to information about different wellness approaches and can message and schedule sessions with a variety of service providers, both in-person or with our video-conferencing system.
BestBeing offers many features to our clients, serving to diminish the time, cost, and complexity of finding a provider that fits their needs.
We can also significantly simplify a provider's professional life by offering a fully-featured virtual office, which includes secure payment, booking and communication features. Our technology architecture is bespoke and backed by industry-leading companies, such as Amazon's AWS, PayPal and Twillio. Providers will also deeply benefit from our AI capable recommender system, which recommends providers to interested clients, bringing the client to the provider directly. By simplifying their practice, BestBeing makes it easier for providers to offer their services at a lower cost and to a wider audience. Furthermore, providers can be safe in knowing their data and that of their client is completely protected. BestBeing also allows you to set up your entire wellbeing business or group with multiple employees on our network, with a sophisticated system of permissions that enable you to customize your business and manage your employees how you see fit.
BestBeing provides the opportunity for one to become an entrepreneur; anyone can sign up and use their personal expertise to help another. This allows, for example, for a college student interested in counseling to begin acquiring experience by offering advice to other struggling college students, or for a graduate of a Positive Psychology program to quickly launch their new practice at low cost.
Product Features
The BestBeing Wellbeing Recommendation and Analysis Application Programming Interface (BWRA API)
BestBeing is developing an API that makes use of machine learning and AI techniques to create a framework focused on recommendation and analysis based on wellbeing metrics. The main focus of the framework is an advanced recommendation engine (RE), which recommends providers to a client based on a series of analytical points related to their personality and current wellbeing, while automatically learning from past recommendation attempts to further refine future ones.
The RE is backed by several analysis algorithms that analyze raw user data to draw insights about their wellbeing as well as their mental state, personality and best approaches to their betterment. We analyze many types of data, from the user-submitted text by using Natural Language Processing (NLP) to draw conclusions about client preferences for, and compatibility with different varieties of therapies, to large quantities of implicit user data, that allow us to draw meaningful conclusions about provider, clients, and therapies from analyzing huge datasets.
Our API can also be utilized outside of the BestBeing platform. It would be very simple to license our API to researchers, universities, or private companies. This could range from the discreet use of our RE to recommend products and services to customers, to use our analysis algorithms to create targeted advertisements that bring about positive feelings in consumers. Our API has been designed to be externalizable, and as such can be easily leased to other companies.
Appointment System
BestBeing offers wellbeing service providers and clients the ability to forgo the ordeal of arranging a session together. With our appointment system providers are able to enter their schedule, and clients are able to choose which times work for them. It is quick and easy for providers to adjust their schedules. Providers are presented a calendar, and they can click on each day, or groups of days, and set their hours. Clients will look at this calendar and choose a time for the session. Providers receive a message through the BestBeing messaging system, their email, and a text message to inform them of an upcoming session. The session will also appear on both the providers and clients "upcoming sessions" dashboard.
Payment System
Clients have the option to save credit cards to their account, allowing for quick payment after each session. Alternatively, a PayPal account can be used. Providers enter their banking information to automatically receive payments for services rendered. All payments are securely processed through Stripe.
Directory
BestBeing provides customers with a directory of all our participating wellbeing service providers. Clients can search and filter through the directory by provider location, price, and discipline.
Fully-Featured Virtual Office
BestBeing equips providers with a virtual office in which to offer their services securely and at a reduced cost. Providers are able to give online sessions through video conference, voice or messaging directly on the platform. To ensure safe and secure communication between the wellbeing service providers and clients, BestBeing's communication features are fully HIPAA compliant. The communication features can be used for individual client/provider sessions, as well as group sessions, and are backed by Twilio.
BestBeing's messaging system allows for fast and reliable communication between provider and client, and users have the option to get an email notification each time they receive a message on BestBeing.
Providers can also use the virtual office to organize their calendar, set times for auto-booking, see past and upcoming appointments, see a list of their current clients and clients that are potentially interested and manage their practices financial transactions and history.
Rating & Review
BestBeing makes use of a two-sided rating system, allowing clients and providers to rate each other. Provider ratings and written reviews are visible to the public directly on the provider's profile. These reviews will be verified by matching client IDs with the sessions they are reviewing. This ensures that only clients who have actually undertaken a session with a provider can submit reviews for that provider.
If a wellbeing service provider has a high rating, this assures the client that they will receive a helpful, worthwhile session. Provider ratings will be given on a five-star scale. To ensure BestBeing's high-quality standard, there are set limits of how low a provider's rating can be before they are removed from the directory.
Our preliminary limits are as follows: If a provider's rating drops below a 4.2 out of 5, they will be put on probation. When a provider is put on probation, they have 3 months to raise their rating to a 4.2, or they will be removed from the directory. While on probation, if a provider's rating drops below a 3.5, they will be removed from the directory immediately. Clients are encouraged to leave a written review for their provider to ensure their rating is reflective of their experience, give the provider feedback to better their service, and give other potential clients the power to make an informed decision. It is important to note that this procedure may evolve over time as we continue speaking with industry experts.
Our two-sided review system allows providers to rate clients as well. This system is in place to ensure that our clients are indeed real people and not malicious bots, and to give providers a venue to express if a client has a severe mental disorder that cannot be addressed with online sessions. This rating is not public and can only be seen by providers that have matched with the client.
Content
BestBeing provides clients and providers with articles related to wellbeing and self-betterment in the form of a news feed, like the one seen on Facebook. Users can choose topics they would like to learn more about and receive daily notifications and articles relating to these topics. We will also have a dedicated content page for users that wish to browse through articles and videos on different topics.
E-Shops
On their personal E-Shop, providers can list items for sale that can further better their clients' wellbeing. Some example items that providers can sell are books they have written, yoga supplies, or healing crystals.
BestBeing pitch deck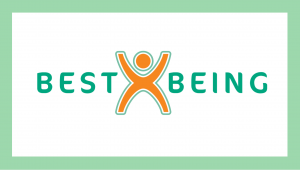 Meet the team building BestBeing
Fernando Parnes graduated from the University of Rochester in Computer Science with a concentration in Artificial Intelligence and Human and Computer Interaction. Fernando co-founded BestBeing due to his passion for programming and desire to change the world in a positive manner and is now the CTO, managing the team of developers working on the BestBeing platform. Fernando is also one of the principal developers responsible for creating BestBeing's custom recommendation engine. Fernando is an unabashed tech-junkie, proud dog dad, and video-game connoisseur.
Kelsey Daly is a recent graduate from the University of Rochester, with a double major in Brain and Cognitive Sciences with a concentration in Neuropsychology, and Business. As an aspiring entrepreneur with a passion for wellbeing, Kelsey co-founded BestBeing and is now the lead executive of the company. Kelsey is an avid animal-lover and she enjoys playing the cello and painting.
Patricia C. Andrade is the founder of the Instituto Millenium, a successful think tank working for the advancement of the principles and values of advanced societies in Brazil. In 2010, Patricia moved from Brazil to the United States to pursue her Masters in Applied Positive Psychology, which she completed in 2011, at the University of Pennsylvania. Patricia is also an economist with an ABD Ph.D. at the University of Pennsylvania. From 1983, when she completed her master's in economics at Pontificia Universidade Catolica in Rio de Janeiro, until 1985, when she moved to the US for her Ph.D., she worked as an economist for the Brazilian National Bank for Economic and Social Development (BNDES). In 1995, she founded her own publishing company and published her research on the Brazilian job market in various publications dedicated to guiding young professionals in their careers. She sold the company in 2001 and became an activist for the advancement of Brazilian society. In 2009, she discovered the field of positive psychology and became fascinated by its potential to change individuals and societies by empowering people to take control of their own lives. She was then accepted into the masters of applied positive psychology program at the University of Pennsylvania. After she graduated, she organized the very successful First Brazilian Conference in Positive Psychology, in 2011.
Elena Volfson is a board-certified general adult and addiction psychiatrist, and she is one of the pioneers of Integrated Care psychiatry. She received her medical degree at Pavlov Medical University in St. Petersburg, Russia in 1996. She completed her residency at the University of Medicine and Dentistry in New Brunswick, NJ in 2006, and her Fellowship, focusing on Addiction Psychiatry at Robert Wood Johnson Medical School at Rutgers University in 2007. She was the Medical Director of the Behavioral Health Laboratory Integrated Care program at the Philadelphia VA. Dr. Volfson is also a Fellow of the American Psychiatric Association. She has lectured nationally at the Women's Health Congress and American College of Physicians and multiple national VA conferences. She was recognized as one of the Top Doctors in the area and nationally by Castle Connolly. Dr. Volfson works as a consultant at the Mayo Clinic, AZ. She has recently been recognized by her colleagues as a Top Doctor of Phoenix and featured in the Phoenix Magazine in 2017 and 2018.
Prasanta Bose is the current director of engineering handling IOT Platform, advanced analytics technology and innovation at Starbucks, and an official advisor and Board member of BestBeing. Prasanta is a strategic and innovation-driven technology leader, focused on the development of closed-loop intelligent products and solutions to challenging real-world problems. With his "contagious" and entrepreneurial spirit, he has built, energized and led exceptional multidisciplinary teams to build active and intelligent digital twins based massively parallel and distributed real-time platforms for continuous tracking, condition monitoring, alerting, predicting and optimized decision-making operations; have won and delivered on a range of DARPA and NASA projects focused on autonomous distributed systems. He brings to BestBeing his strength in leveraging deep insights from cross-disciplinary fields of artificial intelligence, machine learning, distributed computing, systems theory, and biological systems to create an innovative end-to-end scalable architectural vision and engineer software-based smart systems; a can-do leader, who is an invaluable addition to the BestBeing team.
Stephen Van Wert has worked on several large-scale research projects and is one of Wyzant's highest rated computer science tutors, having given over 1000 sessions with a rating of five-stars. Van Wert has worked on applications that utilized deep learning to better model the human brain and how it works and has published a peer-reviewed article to the European Journal of Neuroscience. Van Wert met BestBeing co-founder Fernando Parnes, who considers Van Wert his computer science mentor, as a tutor when Parnes was beginning his computer science education. Van Wert and Parnes have worked together in different projects for over 3 years, and Van Wert joined BestBeing as a lead recommendation engine developer in 2019.
Aaron McClure has worked as a developer at several startups as well as the University of Rochester's data center. McClure has participated in AI-focused research projects at the University of Rochester and has participated in countless projects ranging from fitness tracking software to web development projects. McClure discovered a passion for frontend development and UI design while building an application for fantasy football enthusiasts that made use of the NFL API to track past and upcoming games, points per player and team, among other things. McClure now leads frontend development at BestBeing after graduating top of his class with a BS Computer Science and a BA in Business from the University of Rochester in 2017.
John Bissonette has accumulated tremendous experience through his two deployments as a Marine in the USA Marine Corps, where he served as a Systems Administrator. John was the first System Administrator in his platoon to deploy the Joint-Operations system, still in use today by the military. John has accumulated several more years' worth of experience working at the University of Rochester's Data Center as a Senior Systems Administrator, one of the largest data centers in NYS, and completed several projects through a wide range of computer and data science topics such as security, Artificial Intelligence, and Data Mining.
KiwiTech has begun a partnership with BestBeing as of May 2019 and is one of BestBeing's principal investors. We are extremely excited to continue growing our relationship with KiwiTech and their wonderful and capable team.
More information about BestBeing